There are a lot of great financial tools out there, but one of the coolest and most useful personal finance tools that I've come across is Mint. No, I was not paid to make this post (but if you do want to throw me a little something, Mint, I wouldn't mind). It's just that as a college student trying to get ahold of his finances, I've tried a number of methods for being financially responsible and Mint happens to be the one that stuck. It's simple, yet comprehensive interface has won me over. Maybe it just might win you over, as well?
Budgeting
For starters, Mint provides an amazing Budgeting tool. Need to figure out how much money you can spend on food this week? Mint can easily help you figure that out. Trying to see how much money you need to save for that big trip to Maui?
Mint can help you out there, as well. And while your busy budgeting away, Mint will even offer up neat little tips on how to save money in the future. Mint doesn't just help you budget money, it helps you save it.
Along the lines of TurboTax, Mint is one of those tools that makes financial arcanum understandable. You don't need to be a finance major (like myself) to quickly figure out how to best help Mint help you.
To flashback to the whole entire saving up for a trip to Maui scenario, Mint has a really neat Savings Goal feature. This can be as general as saving up for travel expenses or as specific as saving up to buy a new house (the Goal feature will even factor in such variables as mortgage rate and annual income). One individual even used Mint to help get himself (successfully) out of credit card debt.
Check, Check, Check
Need a credit score check-up? You can easily do that through the app, as well. No credit card, no fees, no indentured servitude required. It's 100% free. Just as the Budgeting tools offer custom tips to help you make the most sense out of you budget plan, the Credit Score tool also offers tips on how to best understand and get the most out of credit.
All of the above is great, but what totally seals the deal for me are the alerts. Ever find yourself needing to withdraw money from an out-of-network ATM? Ever find yourself withdrawing for an out out-of-network ATM multiple times in one month? Mint will keep track of that and promptly scold you for doing so. Well, maybe not scold. But when you look at your monthly statement and see that you've spent 20 bucks on ATM fees, it will feel like a scold. Trust me.
Mint will also let you know if you're going over-budget, remind you to pay bills, and will let you know when a large or unusual transaction goes down. It's like having your own personal Smaug guarding your treasure for you. You can quote me on that.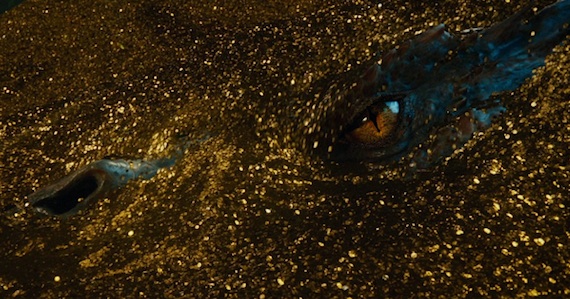 Oh. And more than just get notified of when you need to pay a bill. You can actually pay for bill through the MintBills feature.
Invest Like a Pro
And that's not all. Mint even has an Investment Tracking feature that allows you to compare your portfolio to market benchmarks and allows you to easily see how your funds are spread out across all of your accounts including your 401(k), you IRA, your mutual funds, and any brokerage accounts you might have.
With Mint, you can go from looking at how a pint of Ben and Jerry's Imagine Whirled Peace will factor into your weekly budget to checking up on your investments in Ben and Jerry's itself. That's micro t0 macro personal finance in the tap of a few buttons.
Again, just like with the other features of the program, you'll be given advice and tips on your investments AND (and this is pretty huge) Mint will track any otherwise hidden fees appended to your investments. Did your investment advisor bury a fee in the lengthy contract that you signed? With Mint you can easily see that. Same goes for brokerage fees or any reductions in the long-term growth of your 401(K).
On top of all of that, you know your money will be secure, as Mint is approved of by a host of tech security firms and has a whole kit and caboodle of security measures to keep your money where it belongs. In your hands. Until you decide to give to someone else.
Nicholas Fainlight